Animal condition in circuses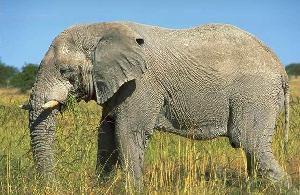 Hello, everybody,
My name is Françoise, but just call me Fran. I live in Paris, France and this is the first time i've started blogging for this theme. I'm particularly concerned by the place of animals in our societies, especially for scientific and profit purposes.
Here, i would like to tell you my viewpoint about the use of animals in circuses, why i feel unease about the fact we have to put up with the lack of protection of animals, either wild or domestic ones.
Indeed, in one hand, we can stress two omen outlines: living conditions and training of the animals. I feel that children can't know anything about the behavior of wild animals in circuses. In fact, they lead an unnatural life and very often they are abused by the owners, whipped and easily intimidated by iron bars.
Plus, wild animals are confined in tiny cages so that the animals have difficulty to turn around. For example, if you take the example of a giraffe, this animal lives in a very vast territory whereas in a circus, he remains enclosed in a very tiny box. They are also raised in captivity so that these animals will never perform in their original places.
On the other hand, i wonder whether it's a good thing to train only domestic animals like dogs and horses. My answer is no cuz they are forced as well to lead an unnatural life, with sometimes, cruel tamers.
So, in my opinion, circuses shouldn't have animals at all to entertain children, whatever the quality of the animals: wild or domestic ones. STOP THIS CRUELTY ON ANIMALS IN CIRCUSES RIGHT NOW AND LET'S HUMAN PERFORMERS ENTERTAIN OTHER HUMAN BEINGS!
In a next article of this issue, i will try to talk more about animals' place in our modern societies, with some articles about the corrida, the hunters or the tricky issue of experimentation.
See you later,
Fran